Our team of experienced and diverse associates has deep expertise across a broad range of industries and specialties – and this equips us to apply proven approaches to our work that draw on years of professional practice, leadership, resource-mining, and specialized connections. We can communicate complex concepts and systems to the broader public, and we get excited about entering unfamiliar spaces to create plans and programs that foster cooperation and alliances.
President and Founder
Rosalyn J. McPherson
Rosalyn McPherson is highly regarded as a strategist, natural cross-pollinator, and builder of cross-cultural relationships.
Prior to launching her firm more than 10 years ago, Roz had a distinguished career in marketing and educational product development and subsequently museum administration. She served as Senior Vice President for the Science Center at the Franklin Institute (Philadelphia, PA). In this role she had day-to-day responsibility for increasing attendance and managing the visitor experience aspects of the museum's operation which included exhibit development, retail, IMAX theater, and the Fels Planetarium.
From 1992 to 2000 as Senior Vice President and Publisher for Time Life Education (Alexandria, VA), Roz was responsible for assembling and managing a national sales force of 36 staff and independent associates and for launching K-12 product development. Time, Inc., McGraw Hill, Inc., Scholastic Inc., and CBS, Inc. are among the New York-based companies where she worked as both an editor of civics, history, government, and science textbooks and a marketer of educational products. Roz served as President & CEO of the Urban League of Philadelphia from 2014 to 2016.
A committed and passionate citizen, Roz has served on a number of boards including Mental Health Partners for SEPA/NJ; the Community College of Philadelphia, First Person Arts, and National Philanthropic Trust. Roz holds an MBA degree in Marketing from Fairleigh Dickinson University (Teaneck, NJ) and a BS degree in Secondary Education from Southern University & A&M College (Baton Rouge, LA).
The daughter of an Army officer and an elementary school teacher, Roz has traveled around the world since childhood and credits that experience with fostering her appreciation for the world's varied cultures as well as new environments and business situations. Through speaking engagements and her writing, she honors her late son by advocating for the plight of the mentally ill.
Fun facts: Roz loves to cook Louisiana-style food and thoroughly appreciates music from the African diaspora, including Cameroon, Cuba, Brazil and genres like Reggaeton and Soca.
Richard Cress,
Senior Associate & Creative Director, Exhibit Developer

Principal of Alusiv
Richard Cress has been providing design services for cultural, educational, corporate, and non-profit clients for more than thirty years. He is Principal and owner of Alusiv, a design studio opened in 2001 focusing on branding, communication designand exhibition design. His engaged approach is to provide strategic insight, deliberate processes, and design thinking in delivering results while maintaining efficient schedules and budgets. He provides creative direction in graphic and exhibit design, photography and other visual communications and has built, led and managed cross-disciplinary teams with expertise in marketing, content, exhibit design and fabrication, digital media, and web development.
Richard's professional work has included branding the Pennsylvania Convention Center, the five-star French restaurant Lacroix at The Rittenhouse, the American Swedish Historical Museum (ASHM), and national non-profit Safe Routes to School National Partnership. He has designed exhibits for the National Constitution Center, Penn Museum, Science History Institute, Design Philadelphia and ASHM.
In addition to his professional work, Richard has been an adjunct faculty member in the University of the Arts Museum Studies Department since 2003.
He is a summa cum laude graduate of Virginia Commonwealth University.
He is married to Polly McKenna-Cress and has three children, Isabelle, and twins Sabine and Henry.
Richard has a passion for creative documentary, collecting, and museums, and has founded his own virtual collection called the Round Museum at www.roundmuseum.com,which includes his own photography and writing as well as those of other collaborators.
Fun facts: Richard is a supporter of the Oxfordian theory that the author and poet known as William Shakespeare was actually Edward DeVere, the 18th Earl of Oxford.
Leslie Russell Winder, Director, Business Development
As Director of Business Development, Leslie brings a dynamic set of experiences to her role with the ROZ Group team. Prior to joining the team, she served as Chief of Staff at Philadelphia City Council with oversight responsibilities in both the City Hall and District offices. She successfully balanced the high-level policy agenda with the constituent concerns and needs of one of the most economically and racially diverse councilmanic districts in the City. She also acted as the liaison for the member with Council members, developing briefing materials and managing the development of constituent resource information.
Prior to the City Council role, Leslie worked as Director of Strategic Partnerships for a mission-driven technology company that used the practical application of innovative technology, public policy expertise, and community outreach to deliver a unique web-based service to address the complex problems of poverty. During her tenure, she developed systems for a national deployment and successfully grew the market to a five-state network.
Leslie began her career in hotel sales where she spent over 20 years in the meetings and conventions industry. She served as National Account Manager and Director of Association Sales, working in various geographic markets for major companies including Marriott Corporation and Omni Hotels.
A civically-committed person, Leslie has served on the board of Public Citizens for Children and Youth, West Mt. Airy Neighbors and the Philadelphia Chapter of the National Hampton Alumni Association. She has a Bachelor of Science Degree in Marketing from Hampton University in Hampton, VA.
Fun facts: Leslie met the Queen of England. In 1976, she served as the scout representative on what was then known as the Central Planning Board for the Philadelphia area Girl Scouts, and they participated in the Bicentennial parade. She shook Prince Phillip's hand, curtsied for the Queen, and received her royal nod!
Jennifer Gardner, Marketing Coordinator, Administration
Jennifer Gardneris responsible for coordinating logistics and supporting the varied work of the team. A writer, dancer, and avid arts enthusiast, Jennifer hails from Chicago, IL and is currently enrolled in the Master's Program in Africology and African American Studies at Temple University. Jennifer holds a Bachelor of Arts in African & Black Diaspora Studies and International Studies from DePaul University. She has served on several executive boards, volunteered on political campaigns, and formally contributes to a Chicago-based Hip-Hop magazine. Her active passion is the empowerment of youth through impactful mentorship and rewriting the narratives of thousands of significant women of our culture.
Fun facts: Jennifer became an award winning dancer and choreographer in 2013 when her piece "Devil Went Down to Georgia" placed high gold in "Best Synchronized Tap Routine" and "Best Group (three or more) Performance." She also cheered for the Chicago Luv-A-Bulls for four years.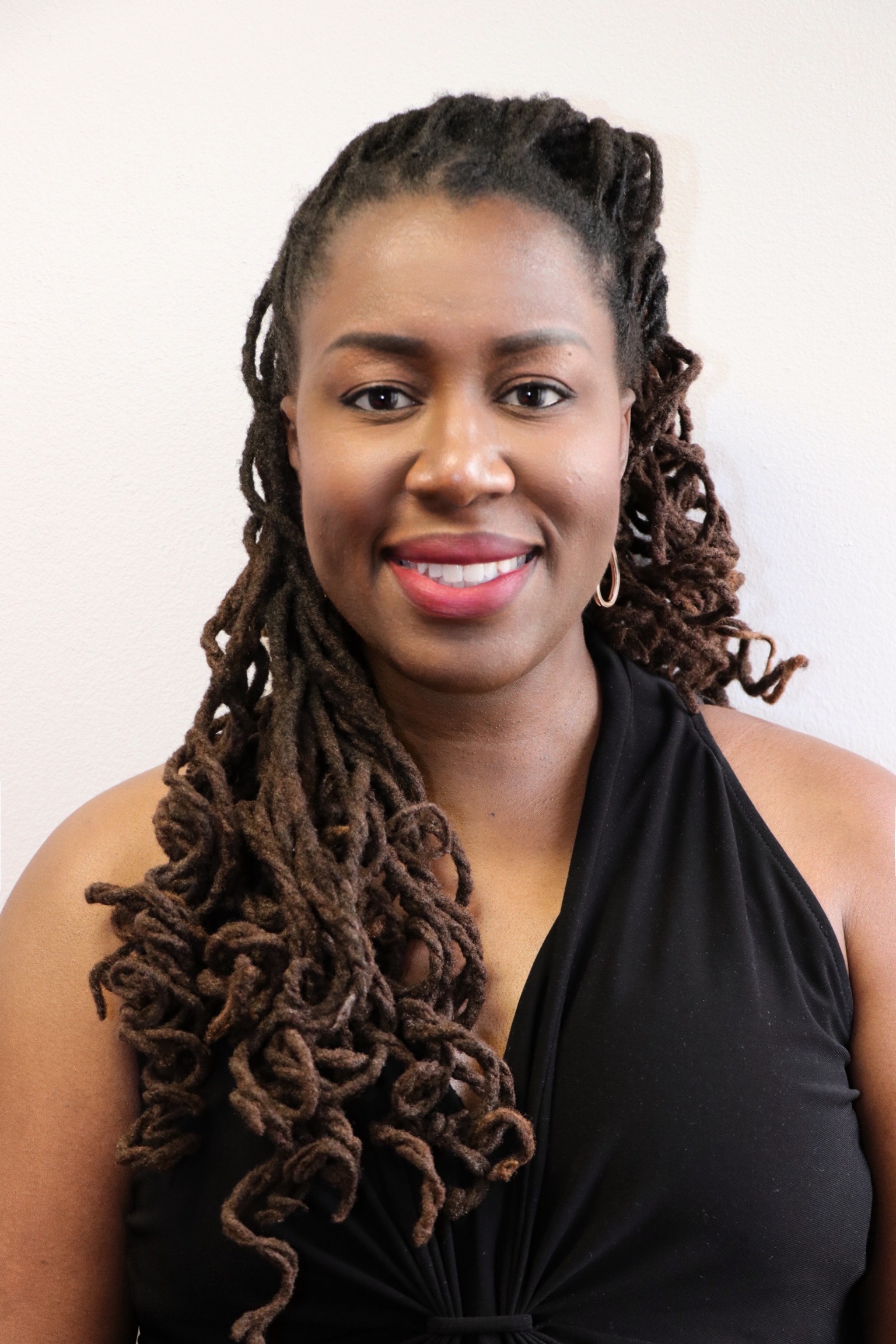 LiRon Anderson-Bell, Senior Associate
LiRon Anderson-Bell is an award-winning strategic communications and digital media executive with more than 20 years' experience across entertainment, consumer products and the pharmaceutical industry. Her specialties are digital and social media marketing, crisis communications/issues management and media relations. LiRon has been an associate with The ROZ Group since 2008.
She is an Assistant Professor in the Advertising and Public Relations department in the Lew Klein College of Media and Communication at Temple University, and she is also the founder of both The PR Glow Up and Crisis Contingency Academy, online professional development portals that offer courses, webinars, self-study resources and career management tips for public relations practitioners.
LiRon's professional background includes digital media and strategic communications roles at Comcast Cable, Okayplayer.com, CDNOW.com, MTV Networks, Bristol-Myers Squibb, The Terrie Williams Agency, and Manning, Selvage & Lee. LiRonwas previously president of Anderson Bell Strategic Communications and Social Investment Partners, LLC.
She has served on executive and/or advisory boards of the Philadelphia Black Public Relations Society, the National Association of Multi-Ethnicity in Communications, New Life Family Development Center and MiND/Independence Media.
LiRon earned a Master of Business Administration from the Fordham Gabelli School of Business Administration and a Bachelor of Arts from the University of Pennsylvania. She is also a proud member of Delta Sigma Theta Sorority, Inc.
Fun facts: LiRon reached the intermediate level as an adult fencer, secretly desires to be a club DJ, and many years ago after falling on a New York City sidewalk, she was helped to safety by The Temptations (who happened to be performing nearby).
Caralyn Spector, Senior Associate
Caralyn Spector has been working in non-profit and commercial arts for more than 20 years. She'sa Philly native who first discovered her love of the arts as a way to connect with others. For more than 20 years she has been leading creative programs and developing strong cross-disciplinary networks across the country through her work on Broadway, at Columbia University, the National Endowment for the Arts, and DataArts/the Cultural Data Project Philadelphia where she served as interim President and CEO.
Caralyn is focused on work at the intersections of philanthropy, technology, academia, the arts, creative placemaking and social impact. She advises on organizational structure, change management, and staff and leadership development. She is also a highly experienced program developer with skills in market research, asset mapping, design, evaluation, and full implementation. Caralyn knows that building a data culture within an organization or field is hard, but important work. She believes that small and mid-sized organizations, even those with one or two employees, can collect data, make it a part of their everyday decision-making, and incorporate it into their story-telling.
All of the work is tied to her deep interest in social impact and social justice – creating change inside and out of companies so that they are representative of and developing long-lasting, mutually beneficial relationships with the diverse set of people with whom they work and want to serve.
Fun facts: Caralyn is an expert maker of camp fires and french toast and comes from a long line of actors and performers. In her next life, she would like to be a professional back-up singer. Her superhero skill is shopping and finding the best deals around (sometimes in her own closet or "backyard").
Charlotte Hunter Grant, Senior Associate
Charlotte Hunter Grant understands how to analyze trends, develop strategic partnerships and communicate key messages that turn quality products into successful brands. She helps clients generate business results through market analysis, strategic business plans and partnerships and compelling, on-target communications.
Charlotte spent nearly 20 years as a top performer and trailblazer in Pharma/Bio-Oncology sales and marketing, later transitioning into Development for some of the leading hospitals in the Midwest, where she cultivated major gift prospects and engaged with key stakeholders to support fundraising goals.
Always community-minded, Charlotte serves as a volunteer with Compassus, dedicated to hospice and palliative care. Previously, Charlotte volunteered with Dress for Success in Philadelphia, employing her experience and professional skills to help local women prepare for job interview success.
Charlotte is known as a collaborative team player who enjoys coaching and mentoring others, helping them to grow in their careers and achieve success. Helping others develop their potential has been a common theme throughout her career.
Charlotte is a graduate of Spelman College in Atlanta, with a Bachelor of Arts degree in political science and a minor in marketing. She is involved locally with her sorority, Alpha Kappa Alpha Sorority, Inc. She lives in Ambler, Pennsylvania, with her husband Richard and their dog Josie.
Fun Facts: Charlotte has an identical twin sister and also is a wine/food connoisseur.
Charmaine Leary, Senior Associate
Charmaine Leary has more than 25 years as a media and marketing veteran. She has held positions with several top entertainment and media companies, most recently Comcast NBCUniversal. Prior to Comcast, Charmaine held marketing and sales roles with BET/Viacom, Urban Sports & Entertainment, the Charlotte Bobcats (now Hornets), C-Span , and the Graham Williams Group.
Charmaine has been a member of NAMIC (National Association for Multi-Ethnicities in Communications) for more than 20 years. She is the former Chapter President for Washington DC and an Advisor to the Philadelphia Chapter. A graduate of Howard University, the avid-sports fan is a native of Durham, NC and has lived in Los Angeles, Atlanta, Philadelphia, and Charlotte. She currently resides in Harlem, NY.
Fun Facts: Charmaine loves champagne (well, who doesn't), and for her last birthday, she received eight bottles of Veuve Clicquot; she loves NFL Football and is a diehard, loyal fan and season ticket holder of the Washington, DC Team; she's been to 48 states – and did 46 in three years from 1995-1998 (only ones left are Alaska and North Dakota); "Lovely Day" by Bill Withers is her favorite song - she listens to it every day and on the rare occasion she doesn't, she's no good!
Mazda Miles, Senior Associate & Chief Event Strategist,
President Perfection Events
As Founder, President and Chief Event Strategist of Perfection Events, Mazda Miles leads a team experienced in designing both small, private events and large-scale public events that accomplish strategic and high-level organizational goals. Mazda's extreme passion for results is backed by more than 15 years of experience designing and executing high impact meetings and events across various sectors and industries. She has had the pleasure of producing multi-million-dollar events both nationally and internationally.
Mazda's keen ability to partner with business leaders to produce programming that delivers strategic results has been the key to continued success. Understanding that each element of an event communicates a message, Mazda approaches every endeavor with an eye toward strategy, and builds corresponding logistics only after objectives have been clearly defined and the methods for measuring success have been agreed to. A self-described "results fanatic," she partners with leaders to design and execute events that produce strategic outcomes.
Mazda holds a Certification in Meeting Management (CMM), the most senior credential obtainable from the meeting industry's premier certifying association. She has served as President of the National Association of Women Business Owners (NAWBO)—Greater Philadelphia. She is a respected voice in the conversation on diversity, inclusion and equity both regionally and nationally. Her recent work includes diversity and inclusion training for the Philadelphia Convention & Visitors Bureau staff. Mazda received a citation from the City of Philadelphia and Mayor Jim Kenney for her business and civic leadership during 2016 Minority Enterprise Development (MED) Week. She has published articles in two national industry publications on the topic of diversity and inclusion.
Fun Facts: Mazda hails from Alaska, is a classically trained singer, and if you're nice to her, she may share her bacon with you. Maybe.
Amryl Ward, Senior Associate
Amryl Ward, Senior Associate of The ROZ Group, is a dynamic human resource strategist and executive coach with extensive experience in the corporate, government, and non-profit sectors. She is a generalist with a passion for diversity and inclusion, employee relations, leadership development and career coaching. She is known for her sharp business acumen, compassionate listening skills, strategic problem solving coupled with her ability to integrate cultures and facilitate management transitions.
Amryl's international client list includes major corporations and government entities like Comcast Corporation, IBM, Royal Caribbean International, International Longshore and Warehouse Union, and Capital Area Transit (Baton Rouge). She appreciates the insights and perspectives that come from working with varied clients around the country. This broad-based work has also resulted in an extensive network of professionals that can be called upon to support the demands of her cutting-edge client activity.
Time Warner Cable, Viacom's Simon and Schuster Publishing, and Macmillan Publishing Company are among the Fortune 500 corporations where Amryl honed her skills as a Human Resource executive, particularly in the areas of change management. She has facilitated the restructuring of teams during periods of economic downturn and conversely she has participated in the growth of new organizations, serving as the hands-on extension that provides the human resources function. It is this repertoire of complex assignments in New York, New Jersey, Illinois, Mississippi, and North Carolina that solidly prepared her to launch the Award Consulting Group in 2010.
Prior to entering the corporate world, Amryl was a secondary school teacher in Roosevelt, NY. She continues to be passionate about education issues and youth as is evident by her volunteer community projects. A native of Trinidad, she came to Brooklyn, NY with her family at the age of 11. It is that spirit of aggressive pursuit of opportunity and forging her way in new and different environments that has equipped her to be the strong business ally and advocate in her work as a consultant. She obtained a Bachelor of Arts degree in Sociology and Secondary Education from Hofstra University, a Masters degree in Human Resource Management from the University of Phoenix, and a certificate in Management from UCLA's Andersen School of Management.
Amryl serves on the boards of Execute Now!, a financial management company based in Baton Rouge and the Triad Region Cares Mentoring Movement, founded by former Editor-in-Chief of Essencemagazine Susan Taylor. She is a member of National Association for Negro Business and Professional Women, Inc. and an Advisory Board member of the Carlos Lezama Caribbean Cultural Museum in New York. She was nominated as a Mover and Shakerin the Triad Business Leaderand recognized as the Human Resource Leader of the Year at Time Warner Cable in 2005. Traveling around the world with her family is her favorite pastime.
Jerry Eisterhold, Senior Associate, Exhibit Developer
President, Eisterhold Associates
Gerard Eisterhold is the Creative Director, President, and Founder of Eisterhold Associates. His early background includes filmmaking and animation. He combines his knowledge of exhibit methods with his expertise in graphic design, animation, and audiovisual production to quickly conceptualize and fabricate the possibilities and potential of any project assigned. His wide ranging expertise includes a thorough understanding of interactive technologies and their successful application in an interpretive environment. With Eisterhold Associates, Jerry develops interpretive museum exhibits, including: The National Civil Rights Museum, Jurassic Park Discovery Center, Truman Presidential Library and Museum, Rosa Parks Museum, and Boys Town Hall of History.
Holding a BFA in Design from the Kansas City Art Institute, Jerry is an active board member of the Disney Hometown project, member of the Missouri Governor's Agritourism Advisory Council, and founding board member of the Highway 36 Alliance.
Fun facts: Jerry is the owner and chief winemaker of Vox Vineyards, where he raises and bottles 42 varieties of grapes making award-winning Terra Vox Wines.